COVID-19 has changed the world of work as we know it, forcing some businesses to close – whether temporarily or permanently – and encouraging others to adapt how they work. The pandemic has shone a spotlight on health and safety in the workplace and has made many employers rethink their practices.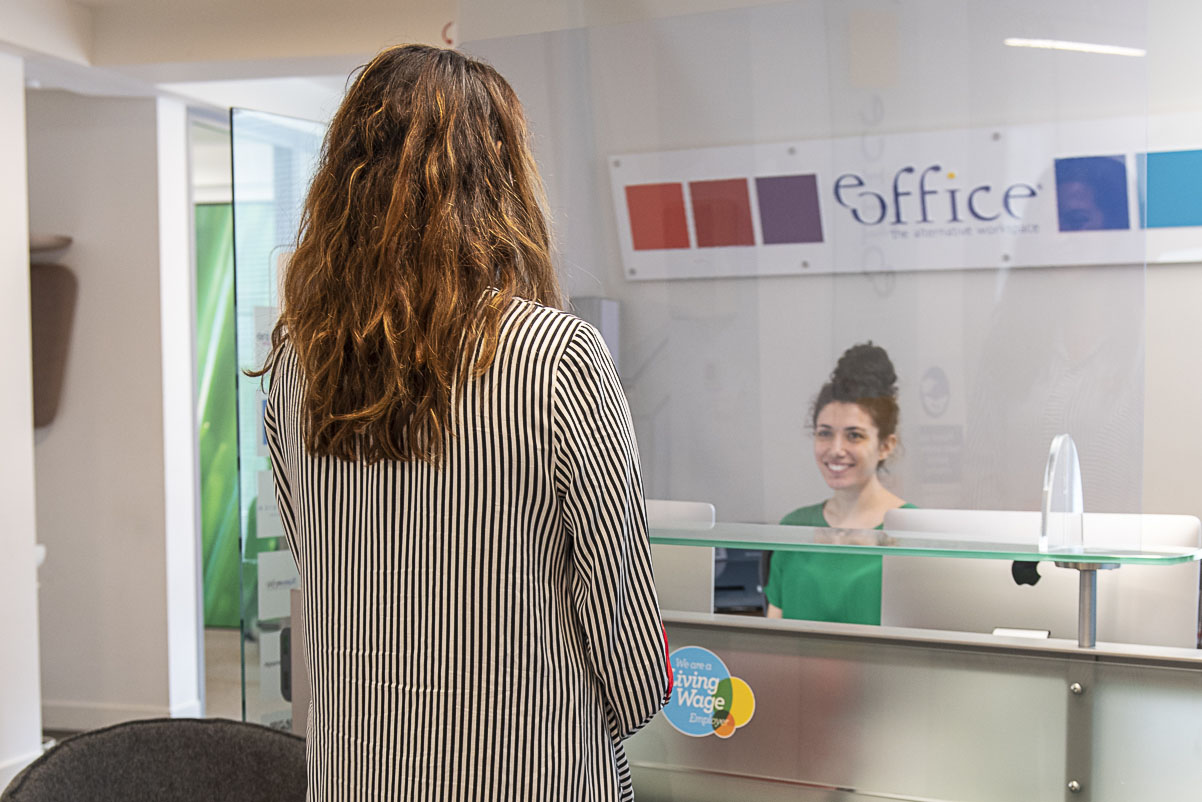 We may still be in the throes of lockdown, and many businesses are still operating remotely or are unable to open at all, but it is vital to look past the immediate predicament and plan how you can make your office safe, ready for when you can welcome back your workforce.
In this guide, we look at some key elements for ensuring your office is COVID safe.
Carry out a COVID-19 risk assessment
The government has instructed all businesses to carry out a COVID-19 risk assessment. According to the Health and Safety Executive (HSE), you must:
Identify activities or situations which might cause transmission
Think about who could be at risk of contracting the virus
Decide how likely it is that someone could be exposed
Act to remove the situation or activity; if this isn't possible, you must control the risk
Personal Protective Equipment (PPE)
Face coverings are not mandatory in an office setting that is not open to the public. They are currently only mandatory on public transport and in particular indoor public premises.
The government advises that, where you are already using PPE for non-COVID risks, you should continue to do so, but this is unlikely to apply in an office. The government website states: "COVID-19 is a different type of risk to the risks you normally face in a workplace, and needs to be managed through social distancing, hygiene and fixed teams or partnering, not through the use of PPE."
However, some colleagues may appreciate being provided with face masks to help them feel safe, so this is worth taking into consideration.
Hand washing and sanitising facilities
Hygiene is a key factor in keeping your employees safe and preventing the spread of coronavirus. Ensure there are sufficient hand washing and sanitising facilities and encourage staff to regularly clean their hands. Put up signs to demonstrate thorough handwashing techniques.
It is recommended to have hand sanitising facilities at the entrance and exit points of your office, in addition to others located around the building.
Office cleaning
It may be necessary to increase how often your office is cleaned and it is recommended to clean work areas between each use.
Identify frequently touched surfaces as part of your risk assessment, such as handles, keyboards, control panels, and canteen facilities, and ensure that there is a particular emphasis on extra cleaning in these areas.
Make sure workstations are kept clear so they can be easily and thoroughly cleaned.
Social distancing measures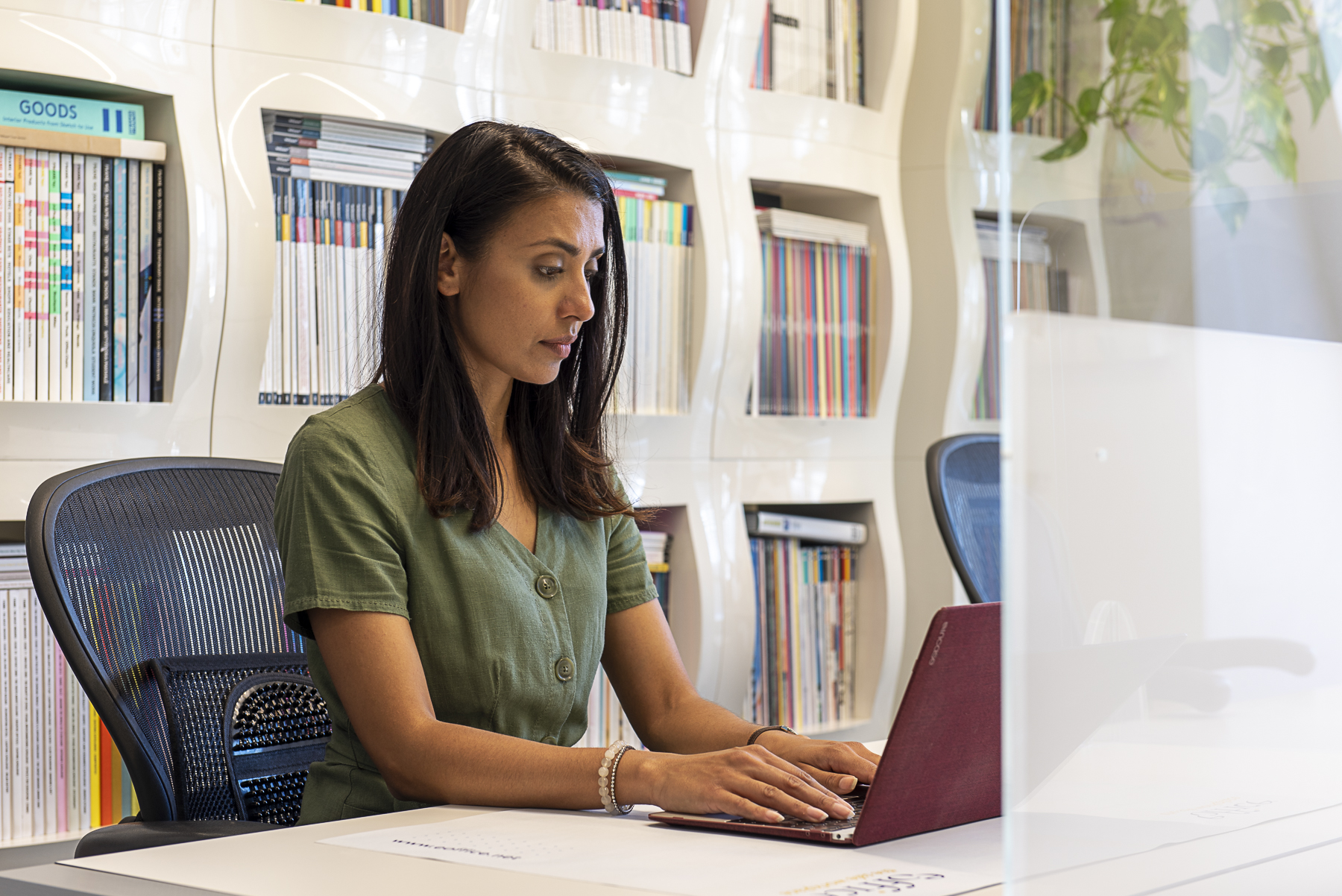 Social distancing is a key defence against the spread of coronavirus, and this must be maintained in the workplace wherever possible.
In order to implement social distancing, you may need to consider rearranging your office space to ensure staff can remain 2 metres apart at all times. You may also need to think about staggering shifts, so that different start and finish times help to limit contact between individuals
Protective glazed screens (or 'sneeze screens') can be beneficial in making your office COVID safe and helping protect employees. These glazed screens have already been fitted in many shops and supermarkets across the UK and there are many options available for offices too.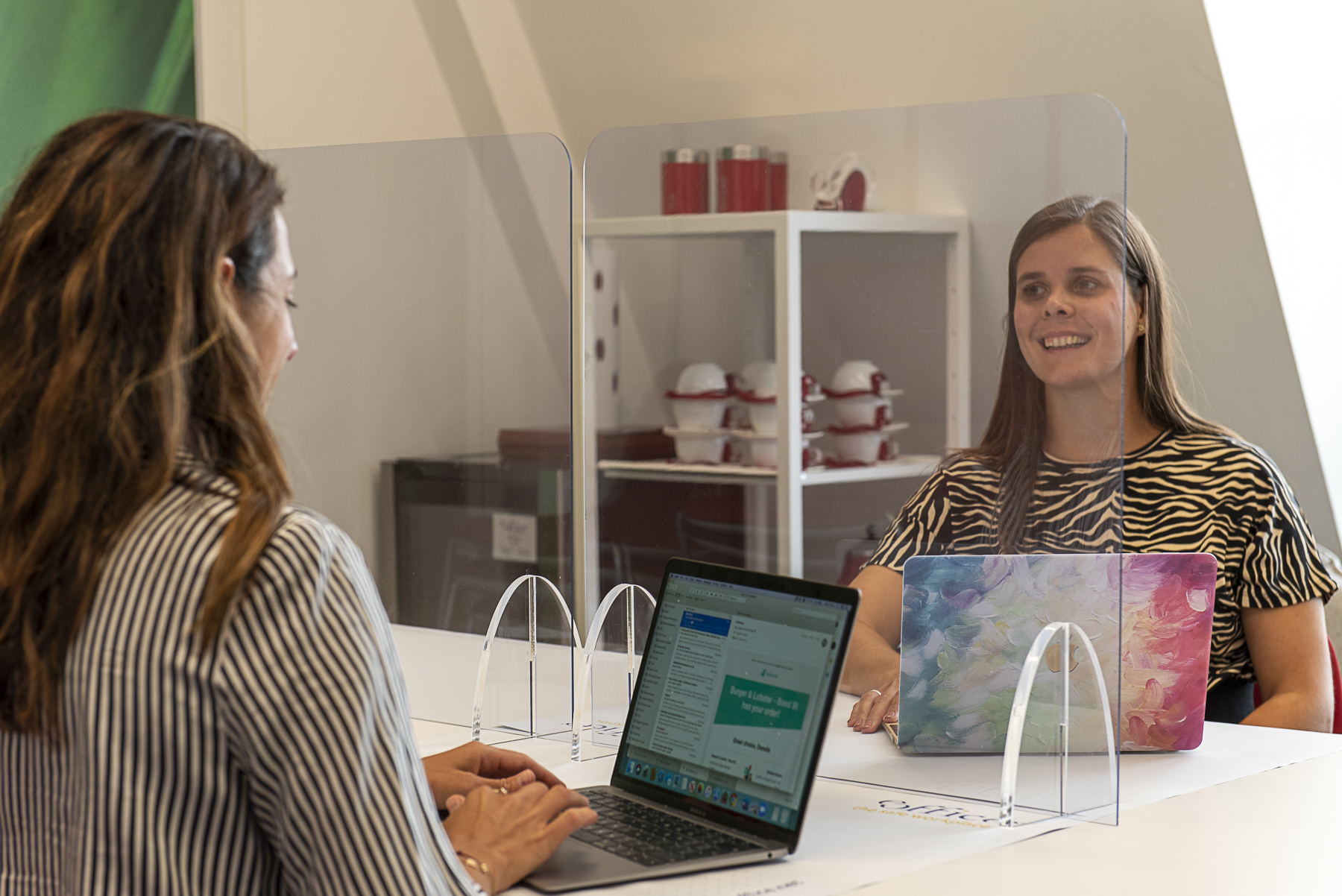 We all have a responsibility to stop the spread of coronavirus – by following the above guidance and keeping up with the latest government advice, you can be confident that your office is safe and your workforce is protected.

Author bio: Glass Partitioning UK is a family run enterprise, originally founded in 1993, that provides glass partitioning solutions, including sneeze screens, to businesses all over the UK.
Photo credits: eOffice